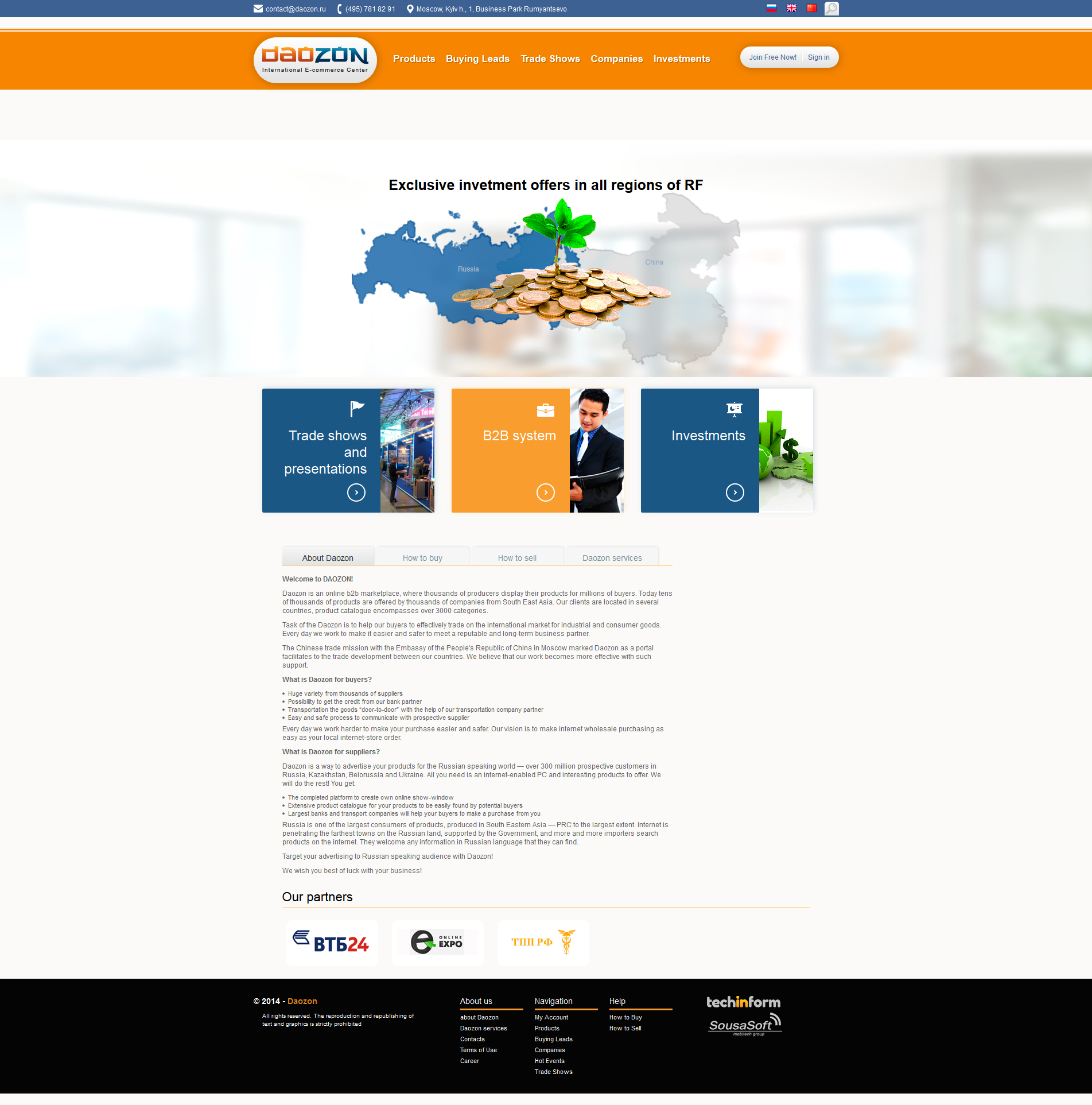 B2b business portal for companies, buyers and investors
http://daozon.ru/ - business b2b portal  for companies, buyers and investors.
Daozon is an online b2b marketplace, where thousands of producers display their products for millions of buyers. Today tens of thousands of products are offered by thousands of companies from South East Asia. Our clients are located in several countries, product catalogue encompasses over 3000 categories.
Task of the Daozon is to help our buyers to effectively trade on the international market for industrial and consumer goods.
Every day we work to make it easier and safer to meet a reputable and long-term business partner.
The Chinese trade mission with the Embassy of the People's Republic of China in Moscow marked Daozon as a portal facilitates to the trade development between our countries.
We believe that our work becomes more effective with such support.
Powered on Python+django