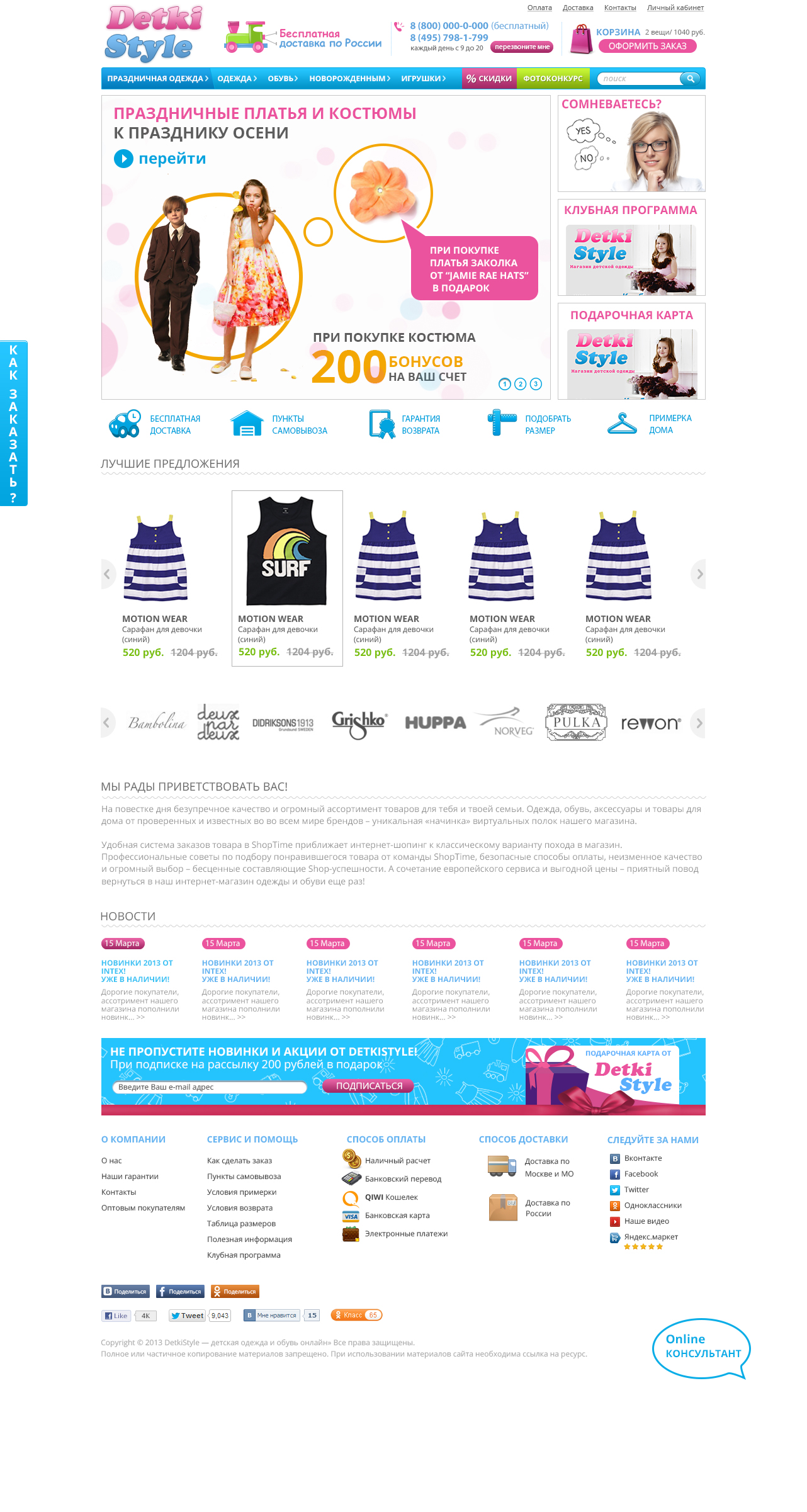 Our team specializes in online stores developing on 1C-Bitrix. Allow me to present you the fashion children's clothes store "DetkiStyle". 
Creative website design, convenient directory structure, simple and intuitive checkout - the success of any store. "DetkiStyle" - is no exception!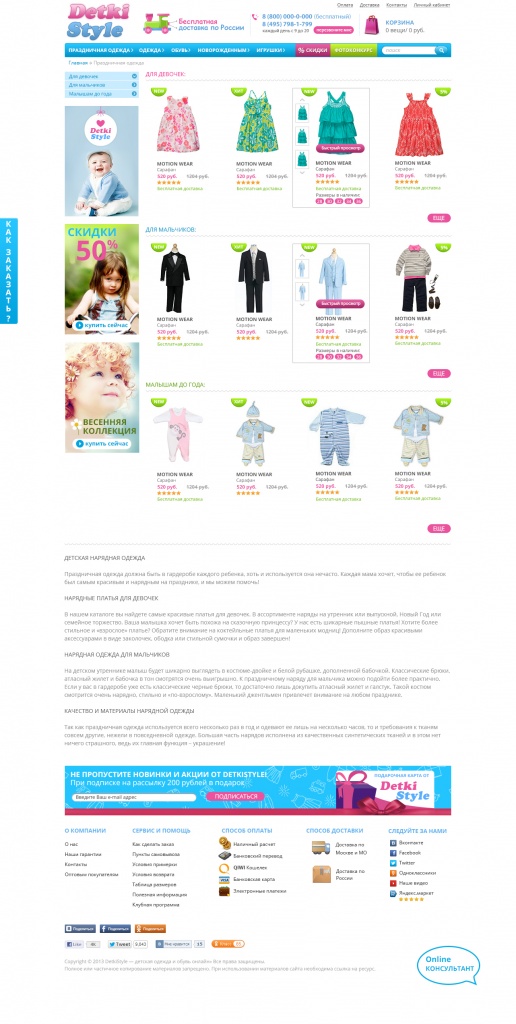 Emphasis on sale attracts the attention of potential buyers.